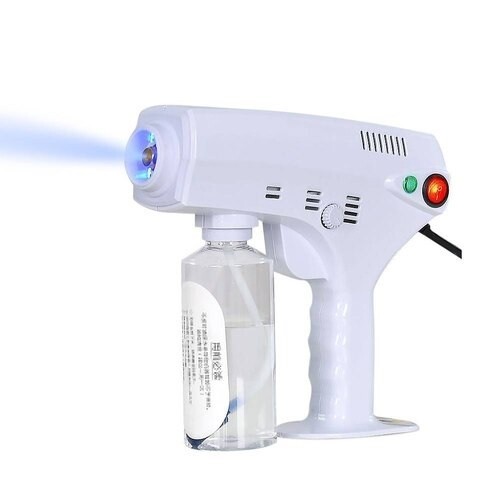 Fogging Machine Cum Spray Gun
SKU Fogging Spray Gun
Product Details
Easy to operate, turn on the power switch to start the spraying work.
This machine allows user to operate himself without any technical help.
The fumigation Gun has wide applied fields and can be used for sanitation and prevention in hospital,clinics, restaurant, hotel and other public places. It is an ideal electric sprayer with reliable performance and convenient use.
It is used to control microbial contamination in controlled area.
Application: Clinics, Homes, Offices, Shops, Cars, Gym, Spa, Saloon, etc.
Use Distilled Water Only for Long Life of the product. For Use on Human Being you can use Herbal type Sanitizers and for Goods and Surface you can use Ethanol Based sanitizer.For fogging you can add 10% to 30% Glycerin. Never Use Gel Based Sanitizers.
Replacement Policy if found Faulty on Arrival.
Save this product for later