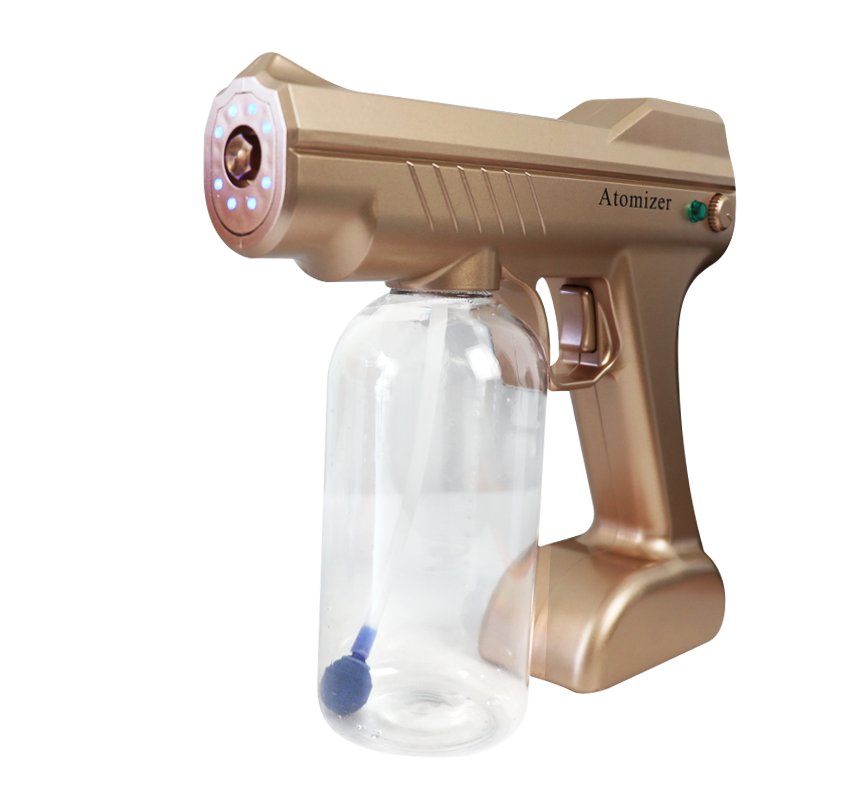 Wireless Disinfectant Atomizer Fogging Machine Fog Sprayer
SKU Wireless Fogging
Top Rated Best Selling Product
Product Details
☀ Sprayer: 2600MAH lithium battery powered wireless nano electric gun, powerful battery life, available for 50 minutes* on one charge

☀ High-quality nano spray port, using PA high temperature resistant material, fast fogging, large amount of fog

☀ Large watering capacity can: 400ml/800ml watering can design, can disinfect a larger area at once. Detachable copper nozzle and internal conduit are anti-clogging design, more durable. Built-in liquid filter

☀ No warm up time required, start button starts spraying immediately. Easy to carry, safer for low voltage use. Suitable for families, schools, companies, transportation, etc

☀ Porous heat dissipation, the device releases a large amount of nano-spray while the fuselage intelligent heat dissipation

Application: Clinics, Homes, Offices, Shops, Cars, Gym, Spa, Saloon, etc.
Use Distilled Water Only for Long Life of the product. For Use on Human Being you can use Herbal type Sanitizers and for Goods and Surface you can use Ethanol Based sanitizer.For fogging you can add 10% to 30% Glycerin. Never Use Gel Based Sanitizers.
Replacement Policy if found Faulty on Arrival after that no warranty.
Save this product for later